Detailing
Let's start looking at other detail. My scene is at the point where more geometry detail will help. My lighting will create more interesting shapes when I have more interesting  objects to light.
Does that mean it's time to start modeling?
Not yet! Modeling is slow and time-consuming. And modeled detail is usually very localized – it only takes up a small part of a level. In the early stages, we want to always think in broad strokes.
Reuse assets
A better strategy here is to use old models and assets – in this case, I have some character meshes that I can use as stand-ins for statues.
Don't have existing models? Look at free model libraries on the internet. Mudbox's included base meshes can also be a good place to start.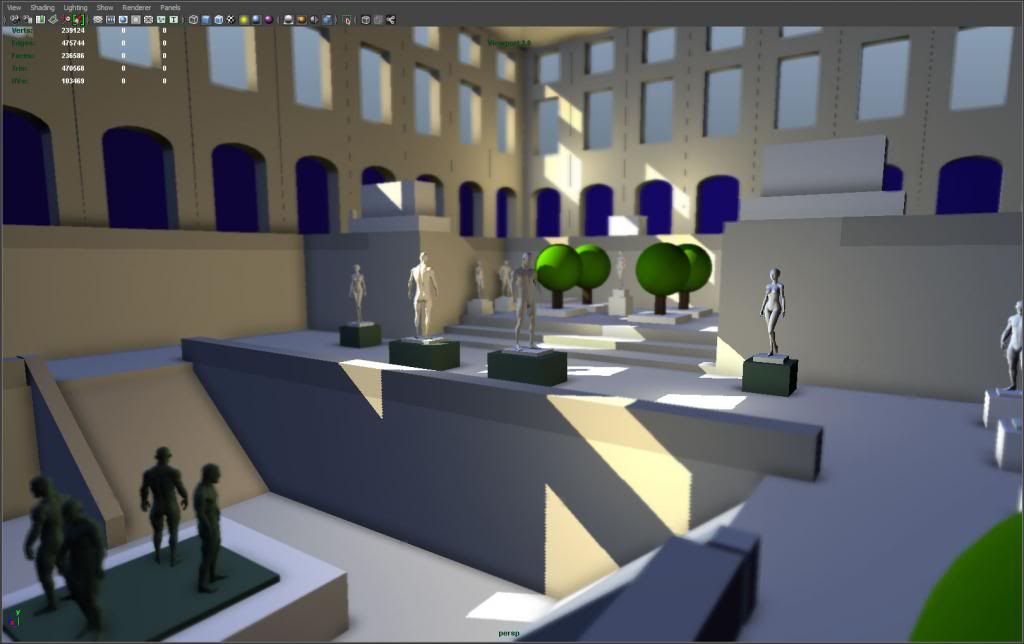 Simple modeling – the next step up from primitives
Another example is simple modeling. Below, I've added stairs, instead of ramps. Light plays on those surfaces in a more interesting way, but it only took a minute or two to model.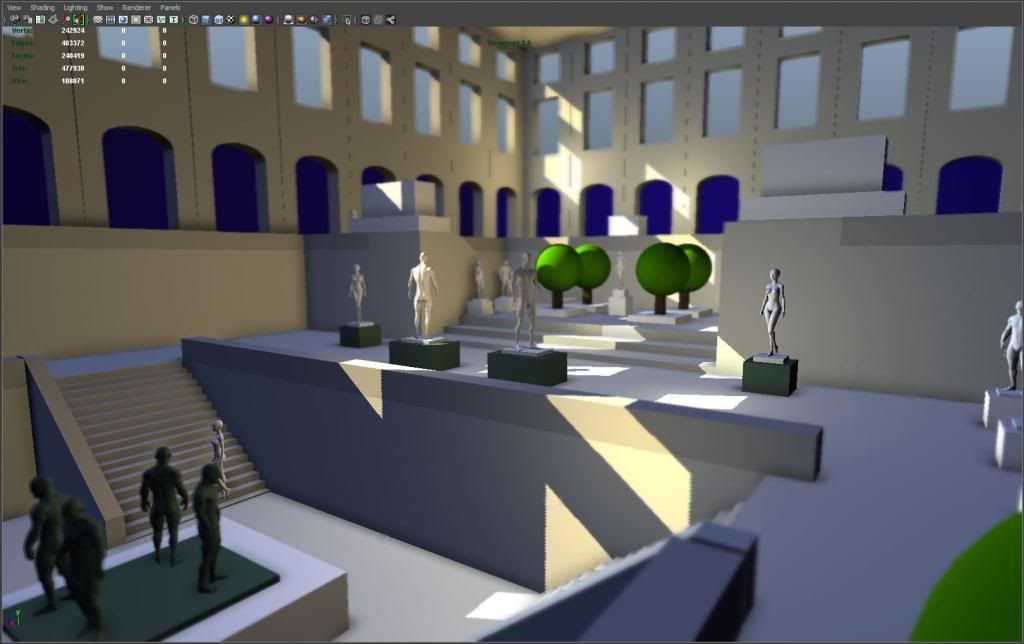 Another quick change is the grid-like glass ceiling above the room. A few quick extrusions give me this effect, which creates more interesting patterns of light and shadow.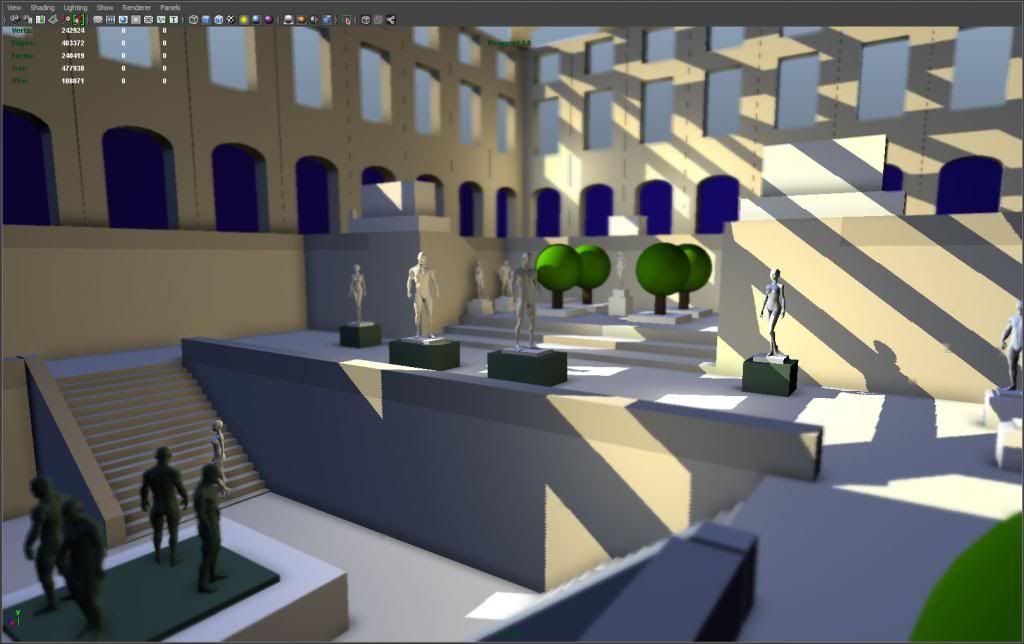 At this point I could revisit lighting for the room, add more bounces, etc.
Blockout complete
This is as far as I'd take it as a blockout. At this point, I'd start building real art assets.
I'd still think in terms of bang for buck, though. I want to consider how I can have the biggest effect on my level for the least time/effort investment.
That way, my level keeps growing quickly, as opposed to getting bogged down in tiny details. Learning to think like this is one of the biggest benefits of creating a simple level blockout!
What is the next step?
My next step would be texturing – by creating a nice tiling marble floor or wall texture, I could cover large swathes of my environment for a relatively low investment of effort.
My tiling texture tutorial goes into a bit of detail on creating that kind of texture, and is a good follow up to this post!
To summarize, a good blockout process looks something like this:
Blocks: Use cubes and spheres to create the major shapes like walls, floors, and obstacles.
Colors: Add colored shaders to make your environment resemble your final goal.
Lights: Create basic lighting to show everything.
Re-use: Re-use your old models and textures to quickly add detail.