Creating lighting
To start, when I enable lighting in my viewport, I get this: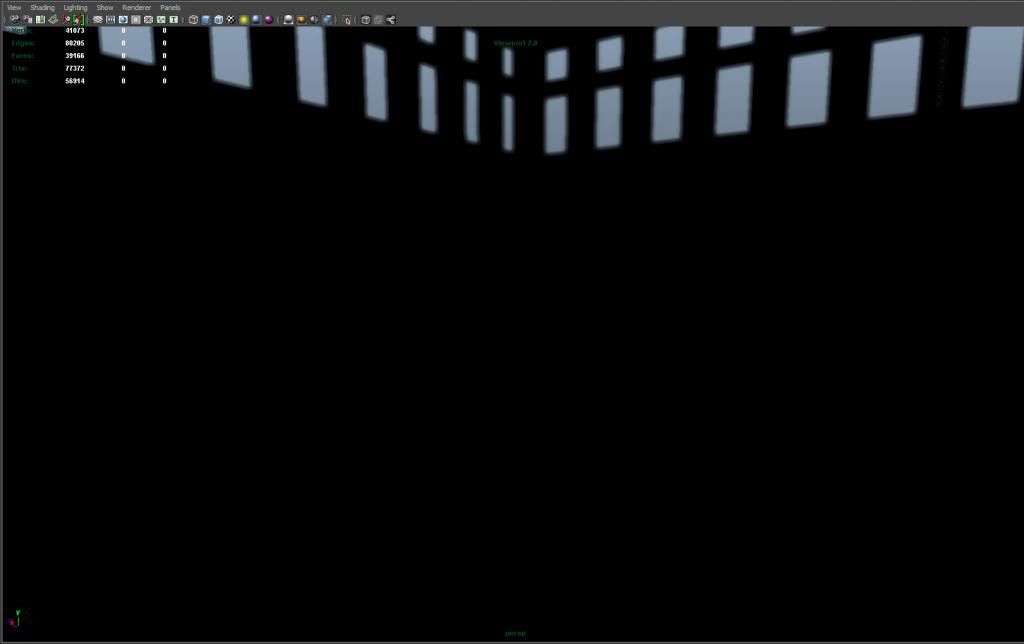 Obviously, we need some lights before we can see lighting!
I add a directional light by going to Create > Lights > Directional.
Directional lights are meant to quickly simulate the sun – and so a directional light will affect everything in your scene.
Angle the light itself, and the arrows will point in the direction that your light's rays will be traveling.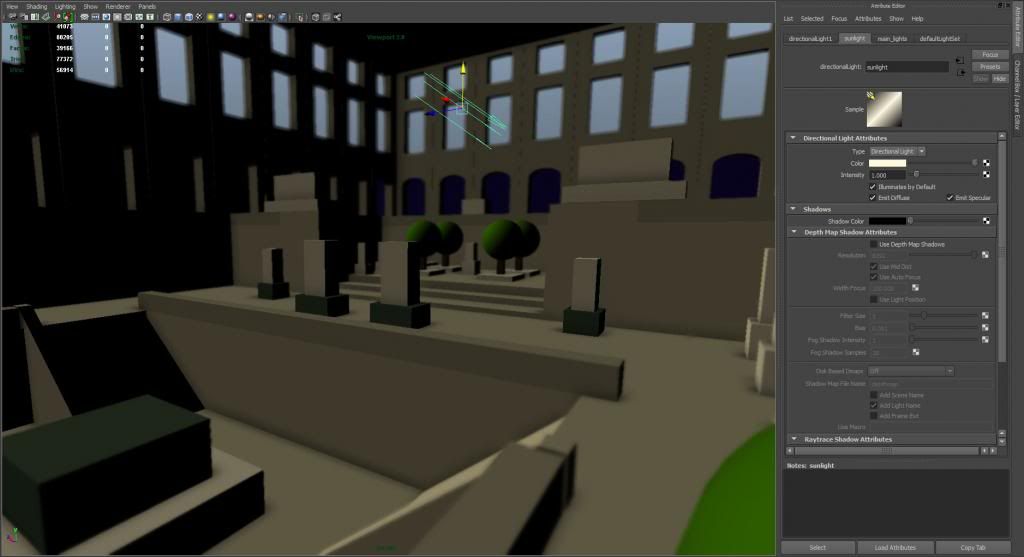 Shadows…
By default, a directional light affects everything, regardless of things like ceilings and walls. To stop this we must turn on shadows, by checking the 'Depth Map Shadows' button.
To see shadows in the viewport, we have to enable the little 'shadows' button on the viewport toolbar, similar to AO and DOF.
Once we can see the shadows, we can adjust the Depth Map Shadow resolution. Drag the slider up to 8192, and our shadows will be less aliased in the viewport.
But my scene looks awful dark now…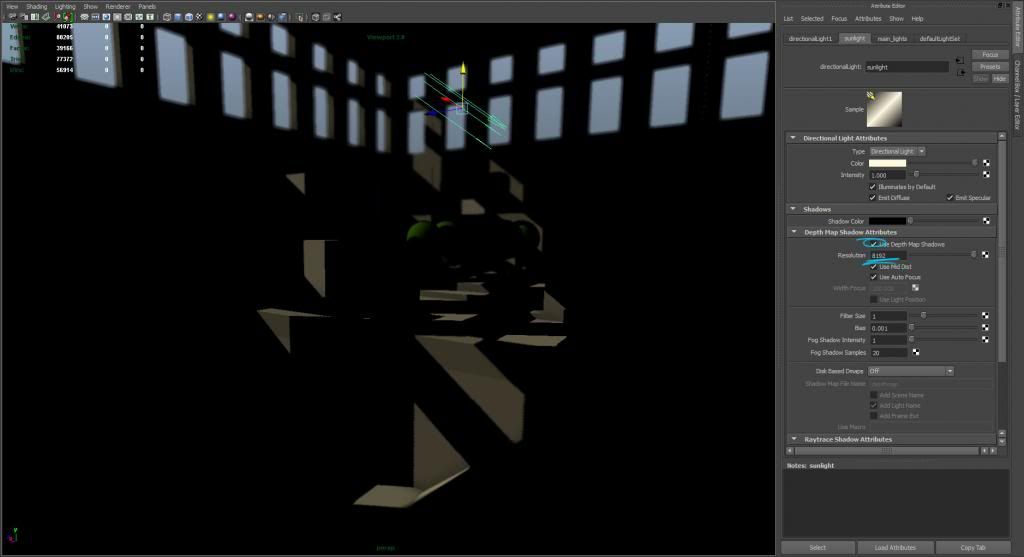 Colored shadows.
Let's brighten things up. Our depth map shadows have a color slider that's set to black by default.
A trick I like to use for sunlight is to add a little blue to my directional light's shadows. This adds a feel of light bouncing around the environment, and simulates the light we'd see from the blue sky.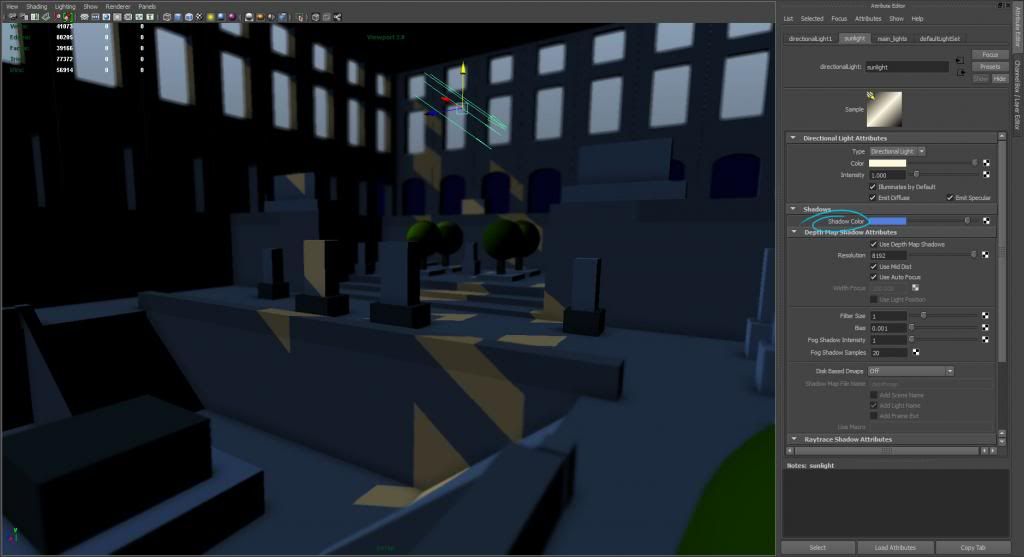 Things are still a bit dim, especially for sunlight.
Below, I've upped the intensity of my light to 3, intensifying the lighting hotspots where my sunlight hits the floors and walls.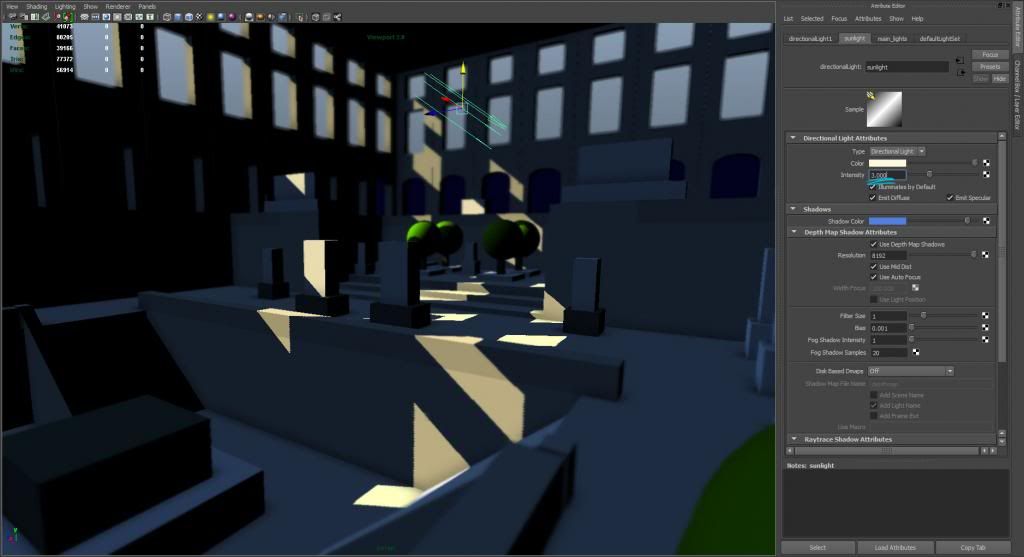 Time for detailing?
At this point, I've made all the easy changes that I can. There aren't many more actions that I can take that will be a single button press that affects my entire scene.
So, yes. Now it's time to start adding a bit of detail.