Bounce lighting
The big limitation of Maya's default lights is the fact that they don't bounce light around. I'm going to fix that by creating some new lights that will fake that light bouncing.
Not every light should cast shadows – too many shadow-casting lights ends up looking fakey.
I'm starting here with a point light. I want a light that affects a smaller area of the scene, the opposite of my directional light.
For bounce lights, I want to blend between the color of my main light, and the color of the surface the light is bouncing off of.
However, I won't turn on shadows. Too many shadow-casting lights usually looks bad. It's also a dead giveaway to the viewer that they are seeing some kind of CGI.
Decay Rate / Fall-off
But by default, my point light is affecting my entire room. I mentioned that I specifically wanted something that was a bit more precise. We can get that precision by enabling decay rate (aka fall-off).
The decay rate setting mimics the inverse-square rule of light intensity. That means that with linear decay turned on, my light will get dimmer and dimmer the further away from it we are.
This is good news, I don't want my bounce light bouncing everywhere. I'll set my decay rate to  linear, which is the default decay setting.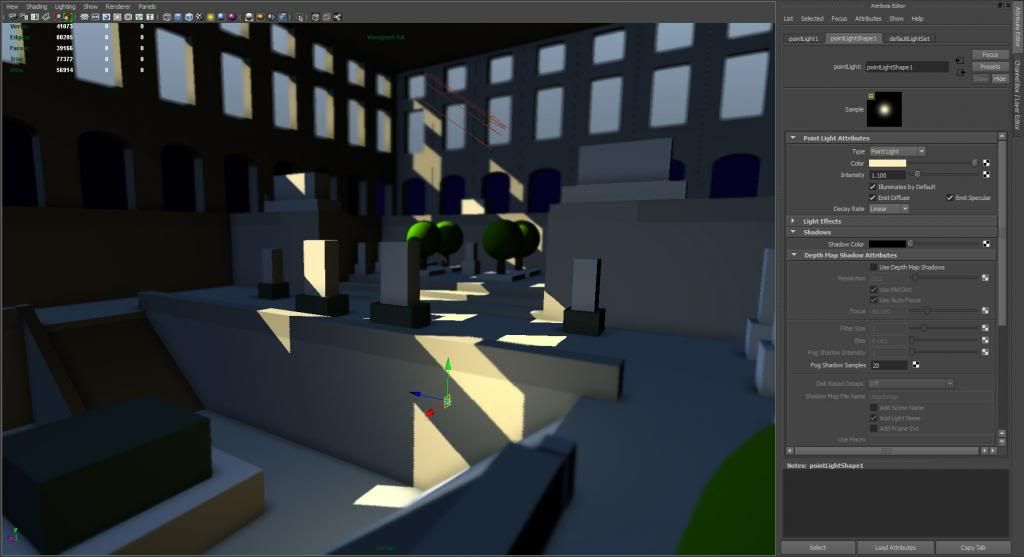 Duplication
If there's one thing computers are good at, it's duplication. Duplication is also a quick, low-effort command that lets me add detail to a scene quickly.
I want to create a few more of these bounce lights. In this case, it was easiest to place my bounce lights from the top view, where I can see the pools of light cast from my directional light.
I simply duplicate my original point light several times and reposition to create my additional bounces.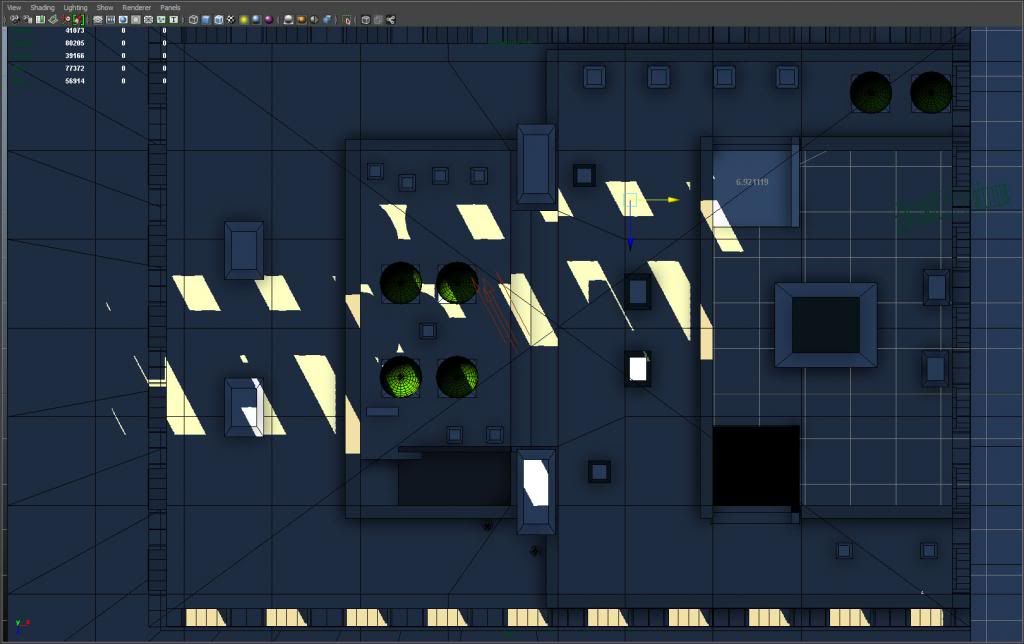 After I've placed all the bounce lights, I end up with this: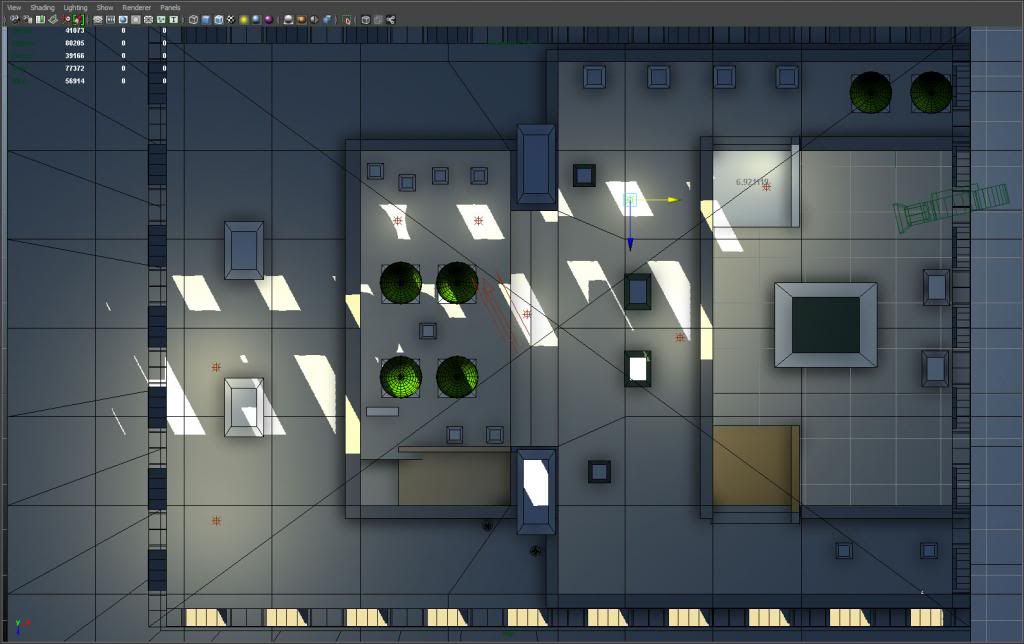 If you look closely at the previous image, you can see that I didn't place a bounce light over every pool of light. I don't want to wash out my scene – the key to good lighting is the contrast between light areas and dark areas.
For reference, here is the image before bounce lights: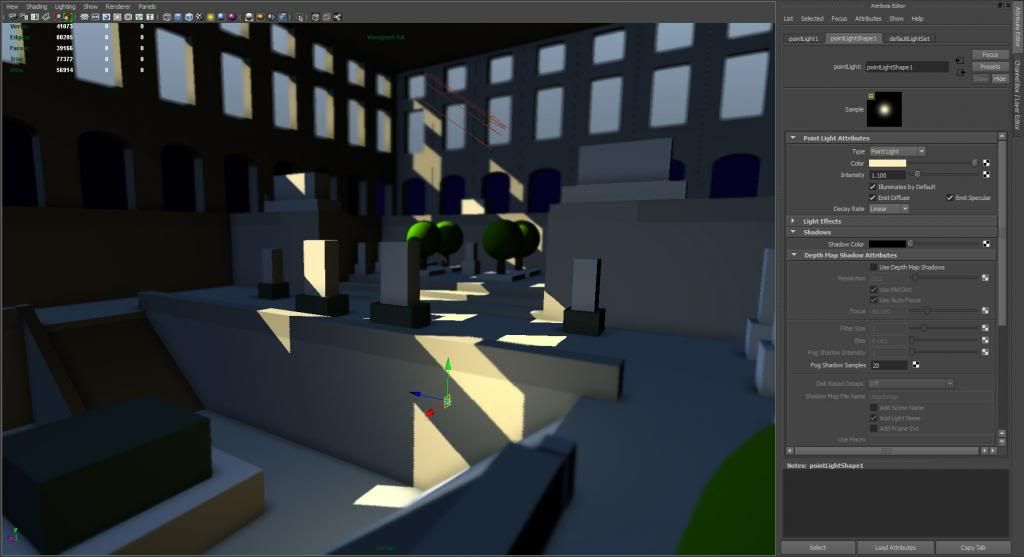 And now with the new bounce lights: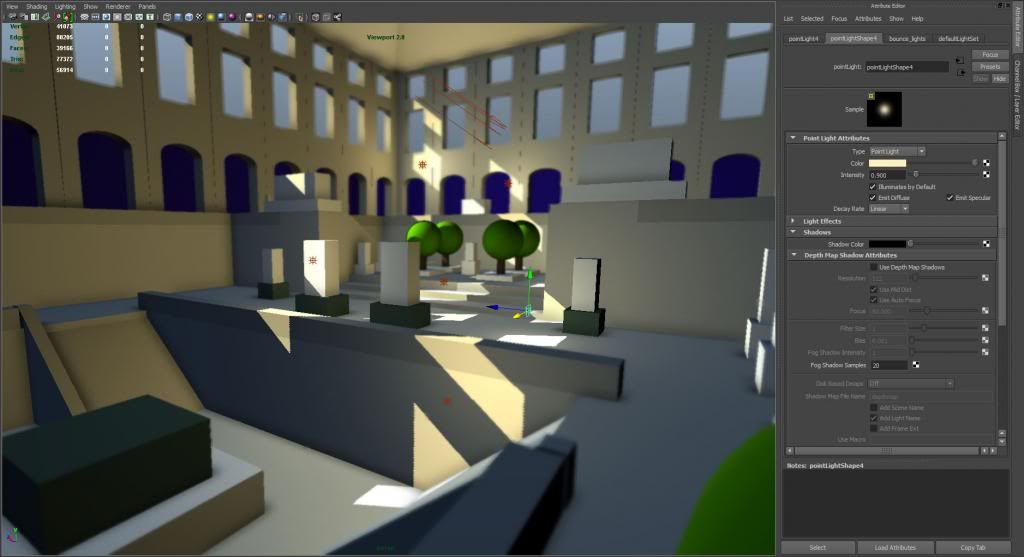 The bounce lights have brightened things up. It looks a little more natural, like the pools of light are reflecting around the room. That said, my dark areas are still a bit too dark for a sunlit room.
Fill lights
Time to add a bit more light from the sky, in the form of more directional lights. These lights are a pale blue, and don't cast shadows.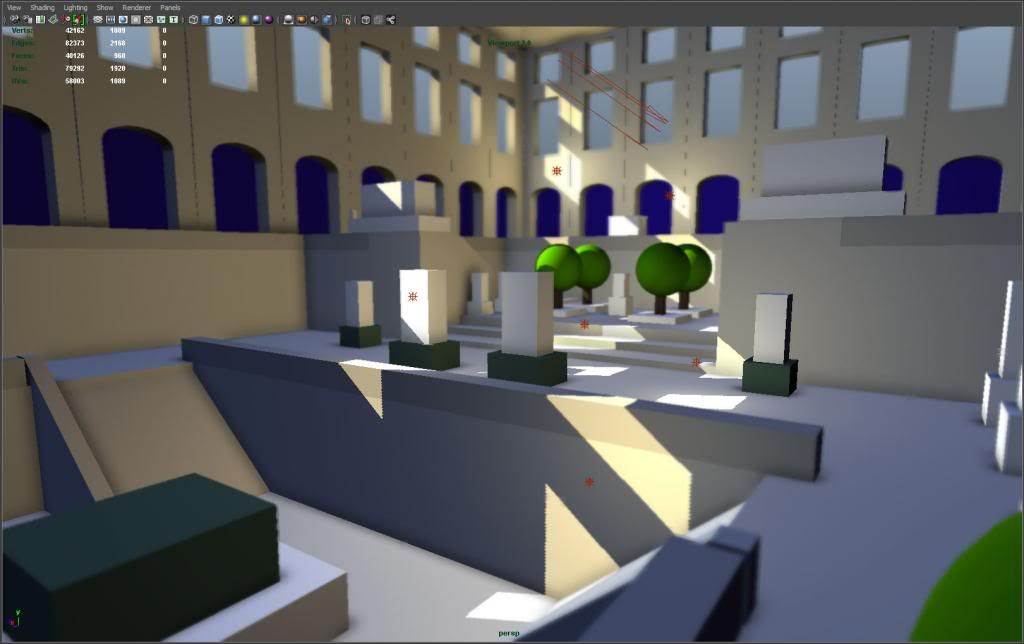 I created a single directional with a pale blue color and a low intensity (0.15 intensity). Then I duplicated it several times, rotating it each time.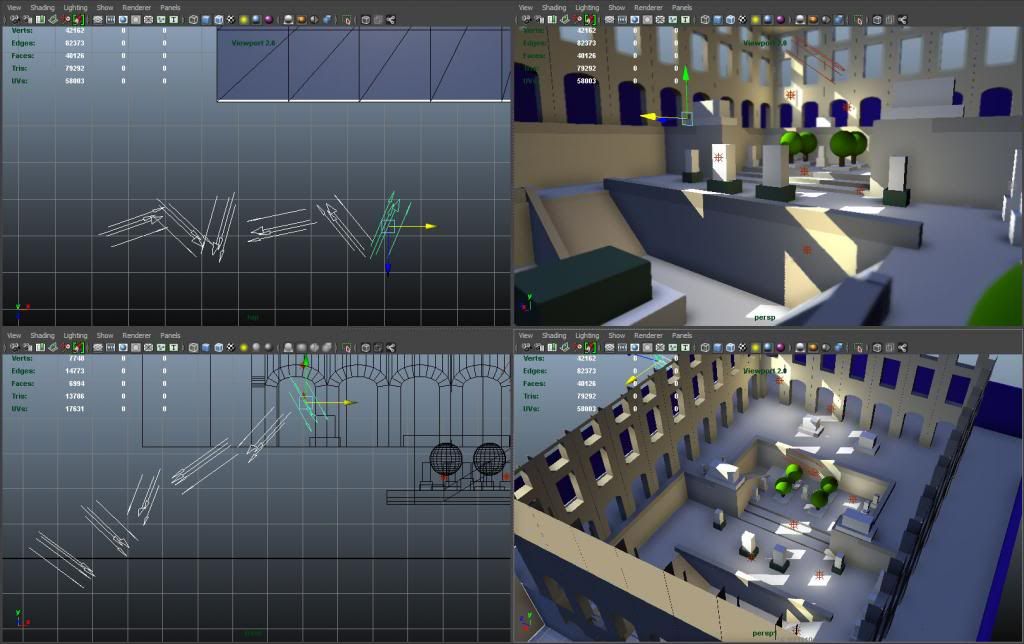 This is the quick and easy way to fake a sky dome – it looks like lighting is coming from all directions.