Another quick Mudbox sculpting tutorial video.

Ready set go!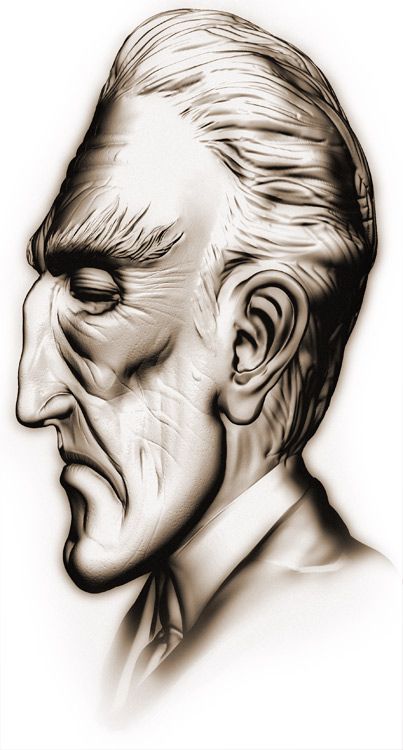 My goal with the Butler was to create a 'character', someone with personality, in as short a time as possible. When sculpting like this (a speed sculpt), there's no need to worry about base meshes, UV unwrapping, or anything else to slow you down.
I started with the Mudbox default male. When you're practicing sculpting (and sculpting does take a lot of practice), just start with the defaults. It's easier and you get sculpting quicker!
In the video below you can watch as I reshape the base mesh into the shape I wanted, and then proceeded to build on top of that with other tools. What tools, you may ask?
A Quick Overview of the tools I used:
Grab – used in the beginning to reshape the mesh.
Wax – used in the beginning of the sculpting process to quickly block out facial structures. Also used to block in the hair.
Foamy – used with a sharp falloff and negative value, used to exaggerate facial features and create fine lines and wrinkles.
Pinch – to sharpen detail and straighten out curves into more regular shapes. Also to remove jitter from brush strokes.
Stamp – to add skin surface texture and pores.
Smooth – to blend everything all the time.
And now, the Mudbox sculpting tutorial video:
This guy was just over 2 hours of sculpting. HD vid, no audio.

Here is a gratuitous over-sized render
of the finished sculpt (click to embiggen):